Route #1.
You can start from the Pushkinskaya metro station, or even earlier from Mayakovskaya. Then you may take
Tverskaya street
and go to the Pushkinsky Cinema on
Pushkin Square
.
After the cinema cross the Square along the Strastnoy boulevard and follow Petrovka street (where the Moscow Criminal Police building is=)until it crosses Kuznetskiy Most street. At the intersection of the Strastnoy boulevard and Petrovka there is a monument to Vladimir Vysotsky. You can look through his biography here and find some of his songs translated into English here. Also here is the multilingual site which is really good.

If you come to Moscow in winter and you like skating, you can enjoy it in the evening in the
Hermitage Garden
, where you can skate in a comfortable, romantic, funny, unusual atmosphere. On the
Red Square
, by the way, it is possible to skate too! The biggest open air skating-rink is situated in Gorky Park. But that was a couse shift, so let's proceed from the Kuznetskiy Most street.
From the Kuznetsky Most go to the
Lubyanka
, and after the Lubyanka take Theatre passway to the Red and
Manege Square
.
In GUM you can eat ice cream and do window shopping =) Or maybe you´ll like something there and take it home as a remembrance of your Russian trip.
The other possible way from the Lubyanka is to reach Kitay-Gorod - this is one of the oldest historical parts of Moscow. From the Manege Square by the streets Mokhovaya and Volkhonka you get to the Cathedral of Christ the Savior. On Mokhovaya by the way you can find the Old Building of The Lomonosov Moscow state university.
Then by Prechistenka street you can go towards the Sadovoye kol´tso. Then take any picturesque bystreet before the Sadovoye Kol´tso Road, turn left, walk up to Ostozhenka and it will lead you straight to the Gorky Park of Culture.

Around you there will be Krymsky bridge and Neskuchniy garden and Gorky Park. From Neskuchnyi Garden the viewing platform on Vorobуоvy Gory is not so far, as well as the Main Building of the Lomonosov Moscow State University, which is one of Stalin´s skyscrapers.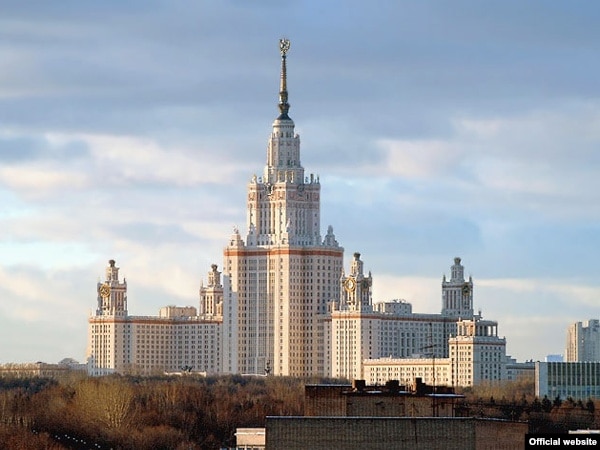 From the Red Square there is another equally beautiful and interesting route.
First, pass the Bolshoy Zamoskvoretsky bridge. And go straight by Pyatnitskaya street. Having passed metro station Novokuznetskaya turn left into Klementowski lane and follow up to the Tretyakov Gallery, in Lavrushenskiy lane.
Having visited the Gallery where you´ll find really great works of art, go further along the same lane in the direction of the Bolotnaya waterfront. Well, then, go to a large stone bridge to metro station Borovitskaya or Biblioteka imeni Lenina (actually they can be points of interest too), and therefore once again find yourselves at the center of the city.