Neskushny Sad.
The name can be translated as 'not a boring garden'. It is a picturesque grove of big trees, hills, ravines, ancient fish ponds, dams, etc.
In the middle of the XVIII century Neskuchny garden contained three large suburban home of Prince Nikolai Trubetskoy, Prince Golitsyn, and the millionaire P.A. Demidov. These "dacha's" were bought by the treasury. After the coronation in 1826, Nicholas I bought "Neskushnoe" for his wife from Duke Shakhovsky, in 1832 was bought the estate of Countess Orlova-Chesmenskaya, and in 1842 - the estate of Prince Golitsyn lying between the other two. Thus, the three estates were merged into one, called Alexandriysky or Neskuchny garden. Demidov Palace was partly rebuilt and named Alexandriysky Palace.
Orlov´s Palace.
There is not much left from old buildings and landscaping works of the XVIII century: a summer house on a steep hill near the Moscow River, bath house near the place where was a pond, a hunting lodge in the ravine, three garden bridges and a grotto.
From the first half of the XIX century there remained the main entrance gate, which now leads from the street to the building of the Presidium of the Academy of Sciences, decorated with sculptures of Ivan Vitali "Four Seasons", an arena, three service corps and the entrance gates, built by architect E.G. Tyurina, white stone bridge, under which previously was a passage from the palace to the Moscow River.
In 1934 there was placed a fountain of Ivan Vitali, which was moved from the Dzerzhinsky Square.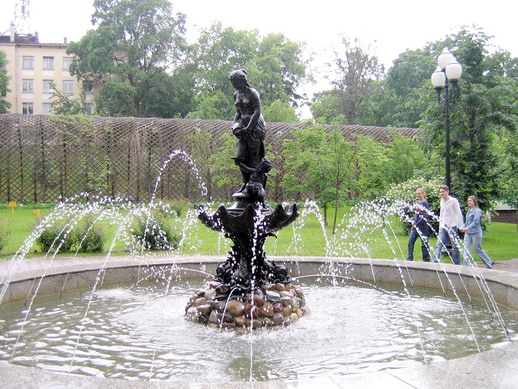 Currently Neskuchniy garden belongs to the Gorky Park. In the summer time on Pushkinskaya waterfront you can take a part in free dance lessons: latin, tango, capoeira. Everyone can learn to dance.
Park is an ideal place for meetings, because there is a "lovers lane" and watch with hearts, which hand is stopped at 17:55. Assign a meeting near them, and be sure that he or she would never be late to a rendezvous with a loved one =).
If you happen to be in Neskuchny Garden with your boyfriend or girlfriend try to find this ruined bridge. There is a belief that you will live happily ever after if you wish this there.
A monument to Vereshchagin in Neskuchny Garden.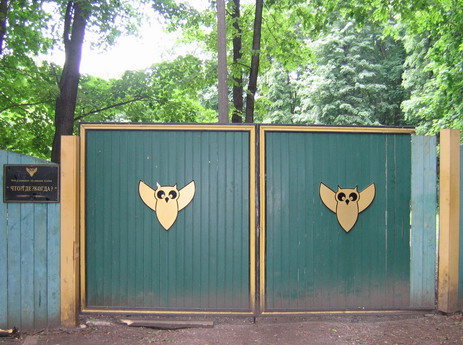 Here, in a hunting lodge, which preserved in Neskuchny Garden, takes place a popular intellectual game "What?Where?When?".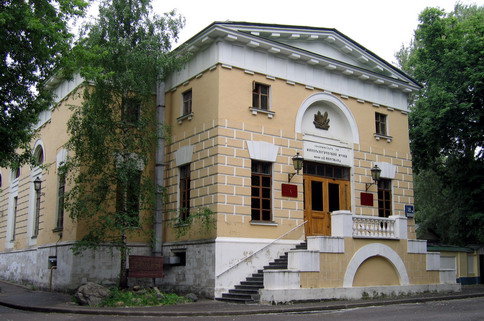 This building was a manege, but after 1930 there is a Mineralogical Museum.